So I have decided that I needed to start a blog to keep my customs list straight and to talk about nonsense like everyone else. Because, you know I don't have anything else to do. yea right but that's a different post. So today I am busy knitting for my step-neph who turns 1 in a few weeks, here's a pic of his 'lil romper. :)
Today was also Spencer's birthday, he's 8. Man I'm old.....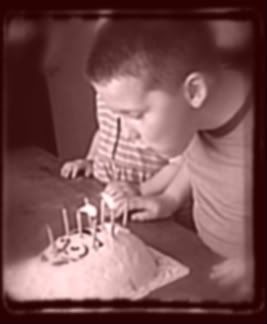 That should be enough to tide you over for awhile. I gotta go and do some homework!